GET IMMEDIATE TAX RELIEF
Once you submit this form, a tax relief expert will contact you.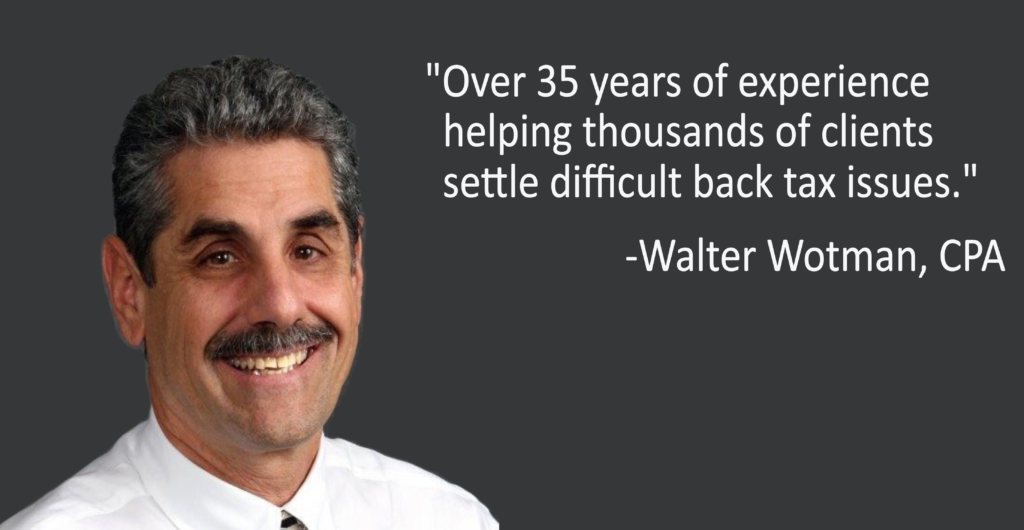 WHAT WE DO...
We Help Negotiate and Settle Back Taxes
WHAT THEY SAY...
What are our clients are saying about us?
"We worked with Tax Champions to save one of our clients in excess of a million dollars on a negotiated IRS tax settlement… Our client is completely thrilled with the results that they got. I would highly recommend them."
"When I contacted Walter Wotman at Tax Champions, that's when everything changed around for me and my whole ordeal with the IRS finally came to an end."
Learn about settling your back taxes with Tax Champions Guide to Tax Resolution.

Walter Wotman, CPA is the author of "Tax Champions Guide to Tax Resolution." Amazon #1 Best Seller in
the Personal Finance category. He is one of America's most experienced tax negotiators with over
30 years of experience helping thousands of clients settle difficult back tax issues.