There are several ways to accrue penalties with the IRS such as failing to pay your tax bill on time, filing your taxes late or not filing at all to name a few. The IRS will agree to abate certain penalties through the First Time Penalty Abatement waiver which can be applies for a single tax periods.
Many taxpayers are not aware that they may qualify for this abatement, this is why it is helpful to have representation from a reputable firm like Tax Champions.
As a highly experienced full service CPA firm with over 35 years experience in successfully negotiating penalty abatement's and all types of state and federal tax matters. Tax Champions specializes in penalty abatement's for both personal and business penalties, including the trust fund penalty.
Why choose Tax Champions?
You will never have to talk to the IRS.
We will negotiate directly with them on your behalf.
We can help you get settled with the IRS
and you can put your payroll tax problems behind you.
We know what to say and how to say it.
Having an experienced professional negotiate for you can have a huge effect on your settlement outcome.
We can help you get current with your paperwork
by helping you complete your unfilled tax returns.
We understand the new tax programs
that favor those who owe more than $10,000.
We can help you protect your business,
your shareholders and your personal assets.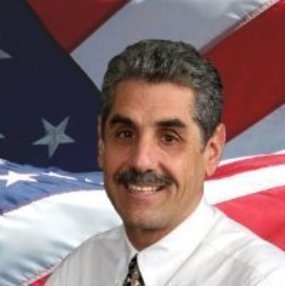 Walter Wotman, CPA
Founder & Managing Partner
Walter Wotman, CPA is the author of "Tax Champions Guide to Tax Resolution." Amazon #1 Best Seller in the Personal Finance category. He is one of America's most experienced tax negotiators with 
over 
35 years of experience helping thousands of clients settle difficult back tax issues.