While impeccable financial services are at the heart of Tax Champions's business endeavors, our commitment to excellence in customer care is the soul.
Right around the dawn of the video game, the personal computer, MTV, and cell phones, Walter Wotman noticed that the tax and accounting industries certainly weren't known for their prowess in client relations. So, he committed to doing something meaningful to change that standard.
In 1981, Mr. Wotman partnered with like-minded financial professionals to establish a service-based accounting firm for individual and business clients. Mr. Wotman championed exceptional customer care in the financial services industry for many years, before expanding to establish a tax services firm aptly named Tax Champions.
Today, Mr. Wotman continues his legacy in first-rate client service with a team of knowledgeable and truly caring professionals. We diligently work together to manage our clients' tax and accounting needs, while helping them realize their "big picture" dreams.
"We can't all be experts in every industry, and finances have a significant impact in our lives. As part of your team, we'll navigate your mundane, yet significantly important financial tasks, so you can enjoy everything else life has to offer." ~Walter Wotman
Tax Champions serves individuals, as well as small and big businesses in the United States and all over the world. We're proud that we've been able to turn Mr. Wotman's vision into a reputable and cohesive collection of financial services.
We certainly hope our services help you sleep better at night, as your important financial matters are in our capable hands. If you have any questions or comments, please don't hesitate to contact us.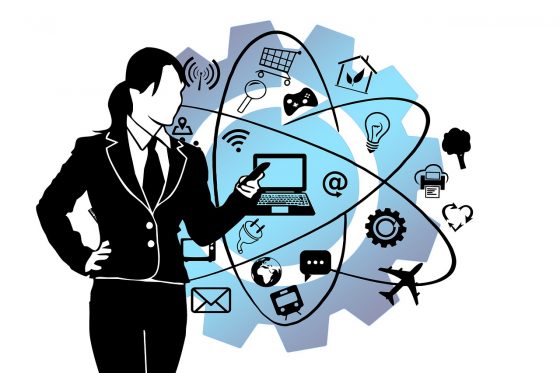 Tax Champions: A One-Stop-Firm with Four Financial Solutions
"My daily goal is to make sure our clients feel confident in our work and well taken care of. I'll go out of my way to make our clients happy every single time."  ~Brittany Donahue, Customer Care Manager at Tax Champions
Tax Services and Resolution
Accounting Services
We take pride in our unique ability to structure an excellent accounting system specifically tailored to the varying needs of each client. Our comprehensive collection of accounting services  are designed to support your specific needs while growing your personal wealth.
Payroll Services
Payroll is notorious for throwing a wrench into even the simplest of processes. We extend payroll services to our big and small business accounts to remove the time-consuming stress of this important task. Our staff delivers payroll services you can trust every time.
Bookkeeping Services
Save time and money by letting us handle your bookkeeping tasks. Our consistent and accurate bookkeeping services are the backbone of your company's financial health. Let us help you run a particularly efficient and profitable business through our bookkeeping services.
Who is Tax Champions? Licensing, Experience and Reputation
 Licensing
Certified Public Accountant: California Board of Accountancy, License 57717
Enrolled Agents and Certified Tax Experts also on staff.
In addition, tax attorneys are on stand-by for exceptional cases.
All licensing within the offices of Tax Champions apply to all 50 United States with no restrictions.
Experience and Reputation
After more than 35 years of experience, we maintain an A+ rating at the Better Business Bureau with no customer complaints.
In addition, there are no complaints at the Board of Accountancy nor the IRS.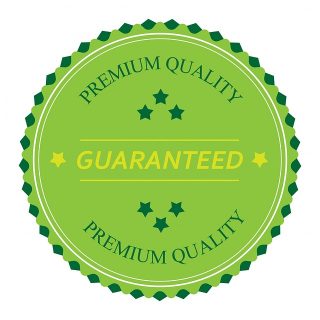 Tax Champions Guarantee
We will never base our fees on the amount of tax you owe. Our all-inclusive fee is based on a conservative estimate of time and work needed to conclude your case.
We will always explore all avenues to reduce your tax debt, but we will not waste your time or money on something we know won't work.
We will fulfill what we have agreed to do for you and will fight for the absolute best result obtainable.
Thank You for Your Consideration
It has been our pleasure to help you get to know us better. We hope you find that we're a good fit for your needs. If so, we invite you to contact us for a free review of your case. We'll be happy to discuss your details and illuminate your options, with no obligation to hire our firm. We'll also recommend a reliable path to the best possible results.
Submit your information in the blue box on the top, right side of this page and one of our friendly, knowledgeable staff will reach out to you. You can also call us directly, toll-free at 800.518.8964. We're available seven days of the week, during standard business hours and in the evenings, as well.
Thank you for considering Tax Champions. We know you have many choices for financial services. Above all, it would be our pleasure to serve you. In fact, we certainly hope to earn your business for life!
The Tax Champions Experience
We extend our sincere thanks to these clients for sharing their experience with Tax Champions.
Courtney
"Working with Tax Champions has been a real relief. After experiencing the weight of our tax debt for several years we were finally able to get everything worked out with their help. From the beginning I could tell we were in good hands. They were extremely knowledgeable and did what they said were going to do which matters most!"
Trish
"I was feeling overwhelmed and scared due to tax debt. I called Tax Champions and was immediately put to ease by all their knowledge. Their friendliness was more than appreciated…any embarrassment I had over my debt with the IRS disappeared after my first phone call. All my questions and concerns were addressed in a timely manner and everything that was promised to me while moving forward with them was fulfilled. I will only use tax Champions in the future and highly recommend them to anyone looking for tax relief!"
Jennifer
"Dealing with this company is straightforward and easy. Every one of my phone calls got answered when I had questions. I knew exactly how much everything cost on the first phone call and never paid a penny more. They got my penalties removed which I was hoping for and also got my overall tax debt reduced that I was happily surprised about. I will never go anywhere else for my tax needs."
James R.
"I had not filed my taxes in 5 years and spent a lot of time online looking for a company that could help. After talking to several companies who felt like they would say anything to get me to hire them and finding Tax Champions and doing some research on their firm, I decided to call and see what they could do.

I spoke to a tax consultant who took the time to explain everything that they would do to fix my taxes and work to lower what I owed and he answered all of my questions and assured me that my tax problem was not the end of the world. They filed my back taxes and negotiated an affordable settlement and were even able to get rid of the penalties! I would recommend Tax Champions to anyone with a tax problem."
Edward Knips
"Tax Champions were extremely knowledgeable, professional, and most importantly trustworthy! I had no idea where to begin and my tax issue was becoming so overwhelming. From my first conversation to the end, they made me feel safe and did everything they said they were going to do and more. I have referred them to many friends in my situation and all have said the same."
SV
"Very nice , easy going people. Words NOT typically words you associate with taxes issues or returns. My taxes went back several years and were fairly complicated. Team was very patient and understanding and help me get back on track with the IRS."
Edna M.
"What an AWESOME experience! Finally, someone that helps answer questions about taxes owed to the IRS that is actually knows what they are talking about and CARES! I called the toll free number and was transferred to an associate who was patient with my questions, told me immediately how to handle the situation and said to feel free to call back after I had completed what he said to do, if I had any more questions. Called back again today and was again met with professionalism and knowledge. GREAT company! GREAT people! Thank you, Tax Champions."
Jennifer V.
"I felt compelled to express my gratitude and appreciation for this company in a time in our country when it's hard to trust any company. I talked to several tax resolution companies before finding Tax Champions. I've had an issue with the IRS for 4 years and to be honest, I was scared and didn't know what to do about it. I was completely discouraged after being told what needed to be done in my case by other companies and how much it would cost, all with no guarantees that they could help me.

It was so hard to spend most of the remainder of my savings account on a company that was just telling me whatever I wanted to hear to get my business. When I talked to Justin at Tax Champions, I felt confident that Mr. Wotman was more than competent enough to handle my issue and at a little more than half of what I was quoted by another company. The professionalism and compassion with which the office staff handled my (sometimes emotional) concerns and how quickly my issue was resolved was astonishing.

This company will be the ONLY company I ever turn to for accounting and tax needs I encounter from now on. I'm so fortunate to have found Tax Champions in a time when I needed them most."

Claudia P.

"My ex-husband owed $36,000 dollars to the IRS in back taxes and, because we were married at the time I was held responsible for half, even though I never worked when we were married. I applied for the innocent spouse and IRS denied it. Meanwhile my ex made an offer in compromise which they accepted leaving me stuck with the balance.

I am a single mom with 3 children and at the time was unemployed. I used the Google search engine and started calling everyone that it pulled up. Every single Tax relief agency promised they would help me but wanted their fees up front even though I explained to them my financial situation. They offered to help me if I gave them 1/2 down, which I didn't have, and make 2-3 payments until fees were collected and with no guarantees that I would prevail.

I finally found Tax Champions and spoke to Justin Shields. He had compassion for me and immediately spoke to Walter Wotman who promised to work on my behalf and only collect his fees if he were successful. Additionally, his company didn't charge even half of what the other agencies were asking. He and Richard Stelter put many hours of hard work and didn't not take no for an answer. I was granted the Innocent Spouse and all my refunds for the years during which this was in dispute, plus interest!

I strongly recommend Tax Champions. Thank you Walter and his complete staff!"
Shannon G.
"I have never wrote a review, but the experience that I just had with this company (Tax Champions), I feel that it is well deserved. When I called I spoke with a young man by the name of Justin. Justin and I had spoke about my situation and the fact that there are so many scam artist out there, that are just looking to take your hard earned money promising to reduce you tax debt, yet they do not produce results that they promise.

Justin was very professional looking out for my best interest, not in trying to scam me out of my money to do what I basically can do for myself. I appreciate professionalism and honesty. Even though they are not able to help me at this time, the information that I retained from my call was very helpful. Justin truly went above and beyond to help me in anyway necessary, even though they are not helping in my case.

Long story short I would recommend this company if your are having problems with your taxes or the IRS. Justin thanks again for all your help. I wish you and your company much more success!"
Sunhee Park
"I have been working with Tax Champions for a few years, and my stuff was a Mess. They helped me to Clean and clear up all of my issues. They guided me, acted on, and encouraged me all the way through the process of my back taxes, notices, and I am still working with them. I highly recommend this company, they are so professional, gifted, Friendly, caring and I just love everyone there!"
Deandre A
"In need of help with my tax situation tax Champions was actually the third firm I called off Google search. I believe 3 times a charm not only did Justin Shields from Tax Champions put my mind at ease Justin was first concerned and focused of my well being but how they can help fix my situation. The discussion of money for services provided had not come up till the end and I was the one who brought it up Justin was a real professional and that deserves an A+ grade.

Justin also took his time explaining all in detail to make sure I understood all that was being said and said if I had any other questions in the future I can call him anytime and I appreciate that. Thank you Justin Shields/Tax Champions for all your help you are at the top of my list for any future tax help."
Lynn T.
"No one appreciates owing money, especially when it concerns the IRS. It is even further agonizing when one is NOT GUILTY of such. Where does one turn for help? I mean REALLY GOOD HELP! Fortunately, I was directed to The Tax Champions. With the expert advice and procedures of Walter Woltman, Richard Stelter and their staff, the tax lien placed on our home was ultimately removed.

In addition, all money withheld from retirement funds, while not received at this writing, will be refunded as well. More on this story. My wife and I are retired and in our 70's. Like most, much of our asset value is in our home. In addition to the aforementioned, our home was in eminent domain, in process of condemnation for the expansion of a major highway. We have been in the process of building a new home expecting to use the equity in our now "condemned" property. That equity was in jeopardy because of the lien on me. Well, you can imagine the pressure!

While communicating with all members of The Tax Champions, each time being assured it would turn out all right, it was difficult to contend with. Had it not been for The Tax Champions conveying such confidence and their ability to not only understand the process but, I might add, understand the IRS and how to work with them, it would have been devastating. If you are looking for a compassionate, understanding and extremely knowledgeable organization concerning tax situations, assuredly you should look to Tax Champions!"
R.G.
"My experience with Tax Champions was incredible! The nicest, caring people you could ever work with. Richard Stelter was so helpful in any situation I needed help on, and was right there when needed. I would recommend this company to anyone any day!"
About the Author
Jennifer Shields is a digital content writer who draws on 15 years of experience as a licensed tax preparer and mortgage loan officer.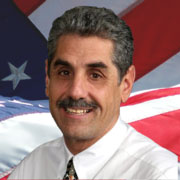 Walter Wotman, CPA
Founder & Managing Partner
Walter Wotman's Tax Champions authored this helpful Guide to IRS Tax Resolution for American taxpayers. He is one of America's most experienced tax negotiators with 

over

 35 years of experience helping thousands of clients settle difficult back tax issues.