What is Trust Fund Recovery
The Trust Fund Recovery Penalty is the penalty that occurs when an employer withholds Medicare, Social Security and Income Tax payments from their employees' paychecks, but fails to report and pay those monies to the IRS.  
As an employer, you are responsible for withholding, accounting for and paying any employment taxes and withholding's. This includes Medicare and Social Security contributions as well as withheld income taxes. These withheld income taxes are referred to as trust fund taxes, which must be reported and paid to the IRS.
If the IRS finds that the employer has missed payments, they will act swiftly to notify them of this infraction and allow a small window of time to pay the taxes owed.  Once the IRS assess the penalty, they begin collection actions again the employer which can include tax liens or seizures.
Who is responsible for the Trust Fund Recovery Penalty?
The Trust Fund Recovery Penalty (TFRP) can be levied on anyone who knowingly fails to report and pay trust fund taxes. According to irs.gov:
The TFRP may be assessed against any person who:
Is responsible for collecting or paying withheld income and employment taxes, or for paying collected excise taxes, and
Willfully fails to collect or pay them.
A responsible person is a person or group of people who has the duty to perform and the power to direct the collecting, accounting, and paying of trust fund taxes. This person may be:
An officer or an employee of a corporation,
A member or employee of a partnership,
A corporate director or shareholder,
A member of a board of trustees of a nonprofit organization,
Another person with authority and control over funds to direct their disbursement,
Another corporation or third party payer,
Payroll Service Providers (PSP) or responsible parties within a PSP
Professional Employer Organizations (PEO) or responsible parties within a PEO, or
Responsible parties within the common law employer (client of PSP/PEO).
How to avoid a Trust Fund Recovery Penalty
You can avoid a Trust Fund Recovery Penalty by following these simple steps:
Collect, account for and pay all employment taxes when required.
Make your payments on time
If you have received notice of a TFRP, it is important to call us immediately to avoid any further action by the IRS.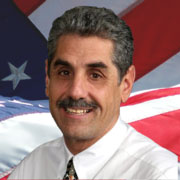 Walter Wotman, CPA
Founder & Managing Partner
Walter Wotman, CPA is the author of "Tax Champions Guide to Tax Resolution." Amazon #1 Best Seller in the Personal Finance category. He is one of America's most experienced tax negotiators with 
over
35 years of experience helping thousands of clients settle difficult back tax issues.