What is a tax settlement?
A tax settlement is an option offered by the IRS to settle your existing tax debt for less than the full amount you owe. This option is available for taxpayers that have encountered circumstances that would prevent them from paying their tax debt in full and by the due date. The best way to determine a tax settlement applies to your situation is to contact a trusted tax relief firm such as Tax Champions. To get schedule your free consultation call us today at 800.518.8964.
How can I get a tax settlement?
A tax settlement is an option that the IRS offers to tax payers that have encountered a financial hardship that makes them unable to pay their taxes in full. Since not everyone is eligible for a tax settlement, it is best to consult us to see what options apply to your specific situation.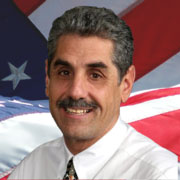 Walter Wotman, CPA
Founder & Managing Partner
Walter Wotman, CPA is the author of "Tax Champions Guide to Tax Resolution." Amazon #1 Best Seller in the Personal Finance category. He is one of America's most experienced tax negotiators with 
over
35 years of experience helping thousands of clients settle difficult back tax issues.