Who Qualifies for a Tax Settlement?
Tax settlement options are designed for taxpayers who can't settle their full tax debt within their lifetimes or doing so would create an extraordinary financial hardship.
The IRS will only consider tax settlement offers from taxpayers who are up-to-date with their filings and established payment installments. In addition, the taxpayer must not have an open bankruptcy proceeding.
Help is available if you'd like to apply for an IRS tax settlement on your own; the IRS has made an instruction booklet available to taxpayers for this purpose.
Many people opt to hire a tax professional to maximize their opportunity to achieve a favorable settlement outcome.
Tax Settlement Approval Determinations
Approvals are commonly granted when the revenue agent perceives the settlement offer as the most it can reasonably expect to collect from the taxpayer in a reasonable period of time. The revenue agent comes to a determination after scrutinizing the taxpayer's income, assets, and expenses.
Although one may qualify for approval on their tax settlement proposal according to the eligibility rules, the revenue agent must then examine the characteristics of the proposal, which must include the proper documentation, as well as appropriate first payment. Tax settlements are approved for only a small percentage of applicants.
What to Expect After Submitting a Tax Settlement Proposal to the IRS
During the time period in which your settlement application is being reviewed for eligibility and approval, you may receive a Notice of Federal Tax Lien from the IRS. This is common and doesn't indicate that the revenue agent has made a determination.
Other collection activities, such as wage garnishments and bank levies will cease.
The taxpayer doesn't need to continue making the payments on his or her current installment agreement, if applicable until the IRS has made a decision. Furthermore, if the IRS doesn't make their decision within two years of the date that the proposal was filed, it will automatically be approved.
If you receive an acceptance on your proposal, federal tax liens will be released once the proposal is satisfied and you'll forfeit any refunds due to you within the calendar year of the date of the acceptance of the proposal. These funds will be applied to the back-tack debt. If your proposal is rejected, you have the right to appeal the decision within 30 days by filling out Form 13711.
The IRS provides an online tool to help you appeal the decision or you may contact your tax professional for guidance.
I Want to Apply for a Tax Settlement. Where Do I Start?
While applying for a tax settlement can be stressful, the prospect of resolving back-tax debt for less than you owe can be tempting. However, a tax settlement may not be right for every taxpayer.
Start by analyzing your eligibility for a tax settlement program. If you discover that your circumstances don't qualify you to apply, there may be other programs that better suit your needs. Talk to a qualified professional for more information.
If return filings are current and you aren't in an open bankruptcy proceeding, gather documentation that details your income, expenses, assets and equity. Make copies of these documents to include with the application. Always remain in possession of the original documents for safekeeping and only send copies to the IRS.
Fill out the appropriate forms for two separate payments; the application fee of $186, which is non-refundable and the first payment of the proposed settlement. If the settlement isn't approved, this payment will be applied to your back-tax debt.
Need more help?
Tax Champions has been constructing and filing tax settlements for over 35 years. Our extensive experience with the IRS gives us a unique capability to competently negotiate an affordable settlement agreement on your behalf. We have an A+ rating at the Better Business Bureau and no complaints with the Board of Accountancy, which speaks to our commitment to excellence in our work.
Give us a call today at 800.518.8964 or enter your contact information in the blue box on the right side of this page and a knowledgeable staff member will reach out to you. We're available seven days a week, 365 days a year, as well as during evenings and weekends for your convenience.
Our initial consultation, in which we'll discuss your case and go over your options, is free of cost and obligation. If you determine that our services, credentials, and ratings are a good fit for your needs, we'll be happy to get started right away.
Sources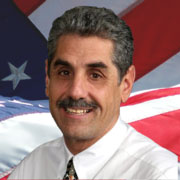 Walter Wotman, CPA
Founder & Managing Partner
Walter Wotman, CPA is the author of "Tax Champions Guide to Tax Resolution." Amazon #1 Best Seller in the Personal Finance category. He is one of America's most experienced tax negotiators with
over
35 years of experience helping thousands of clients settle difficult back tax issues.