Trusted Accounting Services
Morgan, Daggett and Wotman, Home of Tax Champions is a full-service accounting firm that specializes in the overall financial well-being of our clients. Call us today to learn more about our Trusted Accounting Services.
What Accounting Services Do We Provide?
As a full-service accounting firm, we're open all year-around, with a qualified and credentialed staff aptly equipped to manage all your tax, financial and business affairs, including:
Individual tax preparation
Individual tax consulting
Although there's no law that requires individuals to hire tax and accounting professionals to act on their behalf, it's often recommended by financial experts as the best way to maximize deductions and minimize unhappy surprises.
Not only do we apply our tax preparation proficiency to the careful and thorough preparation of your tax returns, but we're also happy to freely offer our knowledge and experience to our clients throughout the year as needed.
Business tax preparation
Business tax consulting
Contract and business tax estimations
Tax planning for corporations, partnerships, and LLCs
Payroll services
Bookkeeping services
Business-owners often wear many hats to make sure their business runs smoothly, but when it comes to paying and filing taxes, there's no room for error. We understand the unique needs of small and big business owners alike, so we offer our services accordingly. We take pride in our unique ability to structure an excellent system specifically tailored to the varying needs of each client.
Let us take the reigns on your business finances so you can get back to the heart of your business and its success. Our careful navigation of your financial decisions allows you to pay only your fair share of taxes and no more, while you simultaneously:
Build personal wealth through sound tax and financial planning
Easily resolve concerns that arise in your business
Plan for a comfortable retirement
Preserve your estate for your intended heirs
Our personal attention to our clients gives us the opportunity to design record-keeping and accounting systems that help their business function efficiently and profitably.
Our Clients
Our clients are individuals, married couples, business owners, partners, corporations, celebrities, first-time tax filers, military members, truck drivers, and everyone in between.
Our clients are from all different walks of life who have one thing in common: they want the ability to freely consider every opportunity with the confidence of sound financial advice at their fingertips all year around. Our clients have peace of mind knowing that their financial health is strong and well-supported by our services.
Our courteous staff is widely credentialed and extensively experienced in all financial matters, with a specialty in tax. Our A+ rating at the Better Business Bureau, as well as a record of no complaints with the Board of Accountancy or Internal Revenue Service in more than 35 years,  speaks to our commitment to each client's happiness and financial well-being.
Our Location
Tax and finance laws across the country vary from state to state. Our staff is licensed and credentialed to represent individuals and businesses across the country, as well as overseas.
Many of our clients have dual-citizenships, business, and money in more than one country, and other unique circumstances that we're highly qualified to manage. If you're looking for a one-stop shop for all your accounting and tax needs, you've come to the right place.
Join our clients who sleep better at night knowing that knowledgeable professionals safeguard the good financial decisions they've made. Let Tax Champions empower you to focus on what really matters.
Where Do I Start?
Contact us at 800.518.8964 or use the blue box on the right to send us your contact information and one of our knowledgeable staff members will contact you. We'll start with a free initial consultation over the phone that allows us to get to know your needs and circumstances with no obligation to hire us.
Rest assured that you will not encounter high-pressure salespeople or any other strings attached. During the initial consultation, our staff will explain your options and answer your questions. If you are interested in, or ready to hire our firm, our staff will send you an engagement letter, which reviews the strategy to address your needs and other information discussed over the phone, as well as a Power of Attorney, if applicable.
This allows us to address your account with the IRS on your behalf. Once you electronically sign it and return it to us, we'll get started on your most pressing needs immediately.
Would you benefit from professional or business financial navigation? You've come to the right place. Our staff consists of licensed professionals with 35 years of experience in managing the financial health of big and small businesses.
Consultations are on a first come, first serve basis and are available during standard business hours, as well as during the evenings and weekends for your convenience. Give us a call today and speak to a knowledgeable representative for your free consultation.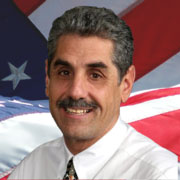 Walter Wotman, CPA
Founder & Managing Partner
Walter Wotman, CPA is the author of "Tax Champions Guide to Tax Resolution." Amazon #1 Best Seller in the Personal Finance category. He is one of America's most experienced tax negotiators with 
over
35 years of experience helping thousands of clients settle difficult back tax issues.