Call Us Today. 800-518-8964
To have your back tax returns prepared by a certified public accountant you have many choices. But if you want your business or personal taxes prepared by an accounting firm that understands how to avoid audits, defend against audits, minimize your back tax liabilities and help you avoid future problems with the IRS then Tax Champions is for you.
Walter Wotman and the Tax Champions team are qualified, expert tax professionals offering a full range of accounting services including filing back tax returns, audit representation and tax settlement relief for individuals and companies large and small.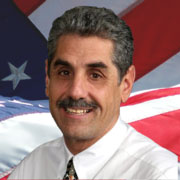 Article Name : Back Tax Resolution
Description : Even if you owe taxes and can't pay them all now, you should still file all your delinquent tax returns. Not only will it help save you money in penalties and interest, but it can save you from other unpleasant things the IRS can do to you.
Author : Walter Wotman