Get the tax experts on your side. Contact Tax Champions Today.
Tax Champions is on your side. Contact us at 800.518.8964 for your free case review with no obligation to hire our firm. We'll discuss the details of your case confidentially and free of charge. You'll learn about your options and your most efficient solution. When you're ready, we'll start working on your case immediately.
Let us show you what Tax Champions can do to solve your tax problems.
Schedule a confidential review to find out how we can help. No strings attached.
TAX CHAMPIONS GUARANTEE
We will never base our fees on the amount of tax you owe. Our all-inclusive fee is based on a conservative estimate of time and work needed to conclude your case.
We will always explore all avenues to reduce your tax debt, but we will not waste your time or money on something we know won't work.
We will fulfill what we have agreed to do for you and will fight for the absolute best results possible.
Our qualified team of trusted CPAs, Enrolled Agents, tax attorneys, and Certified Tax Experts will represent you or your company before the IRS. With over 35 years of successful tax resolution experience, we know what it takes to get results, and how to solve difficult tax problems. Don't put off dealing with the IRS. Get expert help to resolve your tax issues. Put Tax Champions' 35 years of successful tax experience to work for you today.
Tax Champions conducts business for clients nationwide. If you would like a free consultation with a knowledgeable tax expert, call us at 800.518.8964. Or, simply fill out the Free Review form here, and one of our experienced tax professionals will reach out to you.
Experience. Answers. Action. Relief.
At Tax Champions, we provide our clients with the best of service discreetly, respectfully, and promptly. As one of the nation's most experienced tax negotiators with over 35 years of experience resolving tax issues, Tax Champions owner Walter Wotman, CPA and staff understand the importance of individual service. Each and every new client benefits from a free personal consultation based on your individual needs. Let our knowledgeable staff start assisting you today!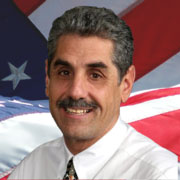 Walter Wotman, CPA
Founder & Managing Partner
Walter Wotman's Tax Champions authored this helpful Guide to IRS Tax Resolution for American taxpayers. He is one of America's most experienced tax negotiators with 

over

 35 years of experience helping thousands of clients settle difficult back tax issues.