Stop Wage Garnishments today!
Wages may be garnished if you owe the IRS or the State (i.e: back taxes, student loans, child support or a court judgment). A wage garnishment must be issued by a court requiring your employer to withhold a certain amount of your paycheck and send it directly to the institution that you owe, until your debt is satisfied. Different debts have different garnishment rules and there are limits on how much of your paycheck can be garnished.
There are always options that allow you to avoid IRS wage garnishment. Negotiation a payment plan or settlement are two ways to avoid wage garnishment. It is always best to have your issues negotiated by a tax professional that can advocate for you.
Tax Champions will negotiate with the IRS to satisfy your debt within your means and since we understand the rules and regulations we can determine what programs you are eligible for.  If you are facing a wage garnishment let us help you today, call us for your free confidential consultation!
Why choose Tax Champions?
You will never have to talk to the IRS.
We will negotiate directly with them on your behalf.
We can help you get settled with the IRS
and you can put your payroll tax problems behind you.
We know what to say and how to say it.
Having an experienced professional negotiate for you can have a huge effect on your settlement outcome.
We can help you get current with your paperwork
by helping you complete your unfilled tax returns.
We understand the new tax programs
that favor those who owe more than $10,000.
We can help you protect your business,
your shareholders and your personal assets.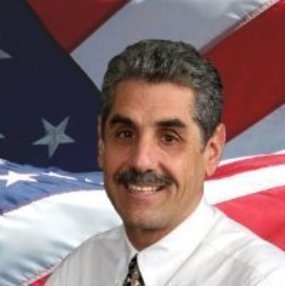 Walter Wotman, CPA
Founder & Managing Partner
Walter Wotman, CPA is the author of "Tax Champions Guide to Tax Resolution." Amazon #1 Best Seller in the Personal Finance category. He is one of America's most experienced tax negotiators with over 35 years of experience helping thousands of clients settle difficult back tax issues.