Need more information on the Trust Fund Recovery penalty? Tax Champions can help. There is a lot you need to know...
Trust Fund Recovery Penalty
What is the Trust Fund Recovery Penalty? The tax law requires businesses to collect and hold employees' federal income, Social Security and Medicare taxes, also known as employment taxes and deliver them to the IRS. If the IRS doesn't receive these payments by the deadline, a penalty is initiated to recover the funds from the responsible parties. This is called the trust fund recovery penalty or TFRP.
The penalty is characterized as an IRS collection action in which a revenue agent examines the business's standard practices in financial affairs to determine which individuals are responsible for delivering the withheld monies to the IRS. A monetary penalty is also imposed in the amount of 100 percent of the unpaid taxes.
Who is responsible for the Trust Fund Recovery Penalty?
The revenue agent must establish that the individual is not only responsible for making the business's tax payments, but also "willfully" neglected to do so. This may be a company board member, partner or employee with the authority or duty to manage the company's financial tasks.
The CPA Journal notes, "IRC section 6672 requires significant control over the business' financial authority is circumscribed by, for example, a senior officer who has the final say on which creditors will be paid, Trust Fund Recovery Penalty liability will not apply."
The IRS takes a common-sense approach to discovering who's liable for the TFRP by examining vendor contracts, cancelled checks and other documented evidence that reveals which individuals are involved in the company's financial transactions.
That's not to say that any individual person deemed as a responsible party in the business is vulnerable to the TFRP. In fact, after identifying individuals who are financially responsible for the business, the IRS must also demonstrate that their actions were intentional.
The IRS defines intentional actions as a "voluntary, intentional, and conscious decision" to use the collected monies for other purposes. Individuals with no knowledge of the missed tax payments or someone who's unable to override another person's financial authority in the business aren't considered for the TFRP liability.
Form 4180: Report of Interview with Individual Relative to Trust Fund Recovery Penalty or Personal Liability for Excise Taxes
If you're targeted as a responsible party in a business being investigated by the IRS for not paying employment taxes, the agent will seek a face-to-face meeting with the hope of securing a written interview, which may be used against you as the process progresses. This is done on Form 4180: Report of Interview with Individual Relative to Trust Fund Recovery Penalty or Personal Liability for Excise Taxes.
Responses to the written interview should be thorough and concise, without revealing unnecessary information that may lead the agent to believe that you had a bigger role in the business' financial decision-making process than you did.
Tax law allows individuals to have professional representation during this interview, which should be preceded with extensive preparation by the individual and his or her representative. After the interview form is signed, the agent will send notices to those parties that have been deemed responsible for delivering the employment taxes with a due date and payment instructions.
Individuals have the legal right to file an appeal of the agent's decision by responding to the notice within 60 days. The individual along with his or her representative may submit the appeal, including a written response and supporting documentation.
A Final Trust Fund Recovery Recourse
Avoiding the liability of a company's employment taxes requires an extensive understanding of the business practices, as well as everyone's role in disbursing money to creditors. Cases with rich documented support have the best chance at a favorable outcome, which can include written testimony from third parties. A professional tax representative should present your case based on verifiable facts and a comprehensive understanding of the trust fund recovery penalty.
If you receive a notice that indicates you're a responsible party in a Trust Fund Recovery Case case, hire reputable and experienced representation immediately. This doesn't need to be an attorney or Enrolled Agent. Instead, consider the tax professional's experience and success rate for the best possible outcome. Gather comprehensive documents that support your case, as well as contact information for parties who may be called upon to submit affidavits.
Why Tax Champions?
At Tax Champions, we've been representing taxpayers in TFRP cases for 35 years. Our extensive experience and credentialed staff are committed to the thorough preparation of your case and our skilled advocacy for your best interests are second to none.
Give us a call morning, noon or night for a free, no-obligation consultation and we'll discuss options for your specific circumstances, as well as how to take the next step.
You can reach us at 800.518.8964 or enter your contact information in the blue box on the right side of this page and a knowledgeable staff member will reach out to you. Sleep better tonight knowing that your case is in the capable hands of an extensively experienced and effective tax relief professional. Call now.
Sources
[1] Trust Fund Recovery Penalty. (2019, March 18). Retrieved from //www.irs.gov/individuals/international-taxpayers/trust-fund-recovery-penalty
[2] 5.7.4 Investigation and Recommendation of the TFRP. (2017, September 10). Retrieved from //www.irs.gov/irm/part5/irm_05-007-004r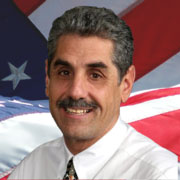 Walter Wotman, CPA
Founder & Managing Partner
Walter Wotman, CPA is the author of "Tax Champions Guide to Tax Resolution." Amazon #1 Best Seller in the Personal Finance category. He is one of America's most experienced tax negotiators with 
over
35 years of experience helping thousands of clients settle difficult back tax issues.