Free Guide to IRS Tax Resolution
Tax Champions has helped thousands of clients stop wage garnishment, remove liens and levies, catch up unfiled tax returns, and much, much more. Our clients come to us with a wide range of complex tax issues; we've seen it all.  So we've written this book for America's taxpayers. This book addresses several common tax issues, but if we missed yours, just give us a call.
You can reach us now by calling 800.518.8964.
Click the "Get my free book!" button below for your copy of Tax Champions' Guide to IRS Tax Resolution.
Experience. Answers. Action. Relief. That's what Tax Champions is known for. We serve our clients discretely, respectfully and promptly. Our A+ rating at the Better Business Bureau speaks for itself. With over 35 years of experience, our trusted tax experts provide personalized consultations to each new client. The consultation is free of charge and you have nothing to lose.
We're available to take your call seven days a week, during business and evening hours.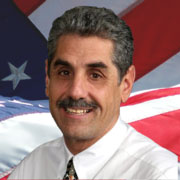 Walter Wotman, CPA
Founder & Managing Partner
Walter Wotman's Tax Champions authored this helpful Guide to IRS Tax Resolution for American taxpayers. He is one of America's most experienced tax negotiators with 

over

 35 years of experience helping thousands of clients settle difficult back tax issues.